It's been a long time most of us kissed goodbye to Internet Explorer, Opera, Firefox and all the other browsers ever since Google Chrome knocked them dead by its outstanding performance. Now, Google Chrome is so popular that a 'browser' is synonymous with this all-time favorite. That happened eventually not only because Chrome inherited its daddy's name and boasted its full name 'Google Chrome' or it gave us an easy window to all it's siblings Youtube, Google Maps, Google Docs etc. in one place but also because it gave us options to customize the browser according to our liking. One such great option was a vast collection of Chrome extensions. Certainly, Chrome's free extensions are too good themselves to play around and improve user experience while browsing, but like everything has a paid version, extensions have them too; just to make the better experience the best.

Chrome VPN vs Chrome VPN Extension – Are They Different?
Certainly! Chrome VPNs and Chrome VPN Extensions differ a lot. The major difference is that extensions are usually free but Chrome VPNs aren't. However, the downside of Chrome VPN extensions is that extensions are limited to chrome only, their features are limited, their speed is slower and they are efficient too. This all is because Chrome VPN extensions use a proxy server/intermediary and is not an actual VPN.

On the other hand, Chrome VPNs have thousands of servers to cater to better Security features and more locations to connect from. Moreover, the VPN works on operating system level and secures all traffic that passes over the internet on PC, mobile phones, laptops, tablets or whatsoever. Also, the speed is better and therefore the experience is no sweat. The only downside for using a Chrome VPN is that you have to purchase it. However, you can also use this Chrome VPN on your desktop or mobile phone and also share this connection with multiple devices at the same time.
How a Chrome VPN Works
VPNs, in general, are used by people all around the world usually for security and anonymity over the internet. They have thousands of servers located in different regions which mimic certain location for a user as if they were using the Internet from there. This liberates the user to do multiple tasks over the internet freely such as accessing websites that are blocked in the home country, availing promotions and discounts in other regions or simply block government, organizational or spy surveillance.
While most of the VPNs provide these basic services, not all of them have the best speed and high-level encryption to offer. Chrome VPNs, on the other hand, often have better security features and speed to boost your experience over the internet without any worries of theft, fraus or surveillance. It's important to understand the difference between a Chrome VPN and a Chrome extension that the former is the HD experience of the latter whether it comes to security or speed.
Best "3" Chrome VPNs
While making our list of Chrome VPNs, we cut it short to 3 top VPNs that definitely, definitely stand true to what we earlier lauded Chrome VPNs as. So, let's jump into these best Chrome VPNs:
NordVPN
NordVPN tops our list of Chrome VPNs for its impeccable connection stability.
Pros:
It gives its users access to more than 3,000 servers worldwide
It offers High speed VPN connection
Extension is lightweight and user-friendly
Cons:
Its monthly plan is a bit on the higher side
It doesn't offer a free version of its Chrome extension
---
ExpressVPN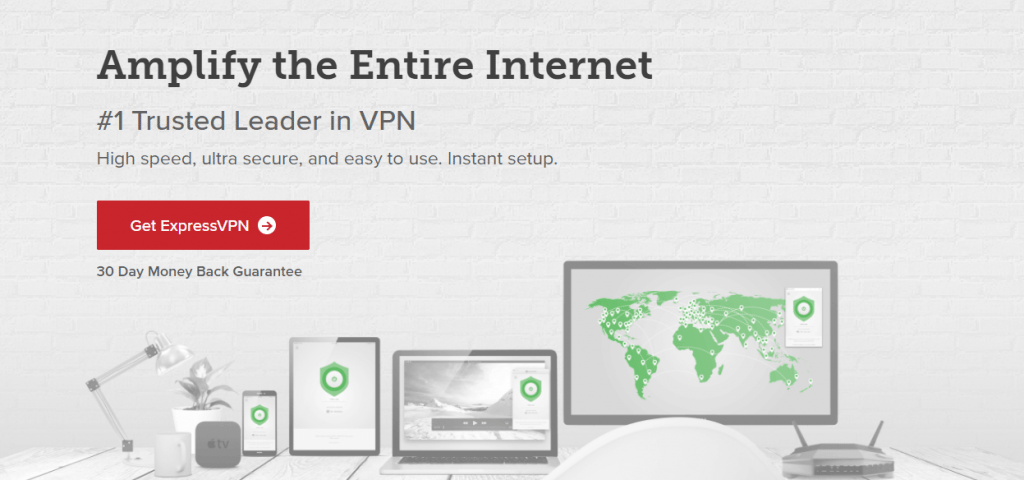 Pros:
It offers an app which is easy-to-install and easy-to-use
Its a super-fast VPN
It has plenty of advanced features such as Kill Switch
It comes with a 30-day money-back guarantee
Cons:
It's more expensive than the competitors
One can't use the extension without the application
---
CyberGhost
Pros:
Obviously it's a fast VPN connection but not as fast as the two mentioned above
It falls in the category of cheap priced VPN services
It offers a staggering 45-day money-back guarantee
Cons:
It has weak customer support
It offers a little too complicated Chrome extension
---
How to Setup a Chrome VPN
Well, it is quite simple and hassle-free to set up a Chrome VPN. The step-by-step guide for a quick setup is as under:

Choose one the top 3 Chrome VPNs recommended below.
Subscribe to the Chrome VPN service you think best suits your requirements.
Click download and then install the VPN.
Make your ID and log into it using your credentials.
Select the server for the desired location.
Start your VPN, and that's it, browse the internet freely.